ॐ TANTRA SCIAMANICO
Le pratiche millenarie tantriche e sciamaniche ci permettono di aprire le porte segrete del piacere e di risvegliare in noi il potere dell' energia. Capire come canalizzare la nostra energia vitale, amplificare le nostre sensazioni, emozioni e percezioni rappresenta il vero potere del Tantra Sciamanico. La connessione profonda con i 5 elementi, una nuova consapevolezza di noi e dell'ambiente che ci circonda, una danza d'iniziazione per una vita piena, un nuovo mondo ed un' "Umanità Nova".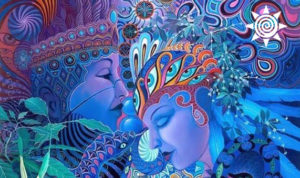 "Solo come guerriero si può sopravvivere sulla via della conoscenza.
Perché l'arte di un guerriero consiste nel bilanciare il terrore di essere un uomo
con la meraviglia di essere un uomo".
Carlos Castaneda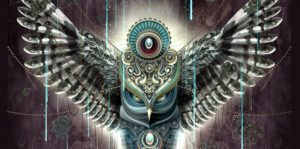 ॐ YOGA SCIAMANICO
Lo Yoga Sciamanico è uno yoga antichissimo, ha origini Himalayane e di matrice tantrika, è lo yoga della smaterializzazione e della personalizzazione del reale, per mezzo di pratiche alchemiche riusciamo a ritrovare una diretta connessione con il nostro vero io, libero da impedimenti o condizionamenti indotti dall'esterno. Riassorbimento, ovvero prendiamo la realtà e la riportiamo in un mandala, ossia in una struttura ben definita fissata nella mente. Riportiamo ogni cosa, ogni persona o evento alla sua reale natura di immagine, sogno e proiezione. Agiamo sui canali energetici al fine di risvegliare la forza necessaria per agire su questa creazione visualizzata. Attraverso particolari tecniche di respirazione, postura e sigilli agiamo sulle energie per risvegliare quella forza capace di agire sulla nostra creazione immaginaria.
Nelle regioni dell'Himalaya, dal Kashmir al Tibet, dal Ladakh al Buthan tra il 700 e il 1200 dopo Cristo si accendono, come luci di un luogo magico e misterioso, forse la misteriosa Śambhala, le voci di grandi maestri: Abhinavagupta,  Tilopa, Naropa, Milarepa, Ma Gcig, Yeshe Tsogyel, Padmasambhava, sono costoro i grandi fondatori dello yoga sciamanico.
LA PRATICA ॐ
– Riscaldamento (Postura e Respirazione)
– Energia Primordiale
– Forma dei 5 Elementi
– Sequenza Yoga
– Elementi di Tantra
– Riassorbimento meditativo
– Condivisione dell'esperienza
Si consiglia un abbigliamento comodo.
ততততততততততততততততততততততততততত
ॐ SHAMANIC TANTRA
The millenarian tantric and shamanic practices allow us to open the secret doors of pleasure and to awaken in us the power of energy. Understanding how to channel our life energy, amplify our feelings, emotions and perceptions is the true power of Shamanic Tantra. The deep connection with the 5 elements, a new awareness of us and the environment that surrounds us, a dance of initiation for a full life, a new world and a new humanity.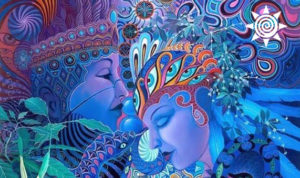 "Only as a warrior can one survive on the path of knowledge.
Because the art of a warrior consists in balancing the terror of being a man
with the wonder of being a man ".
Carlos Castaneda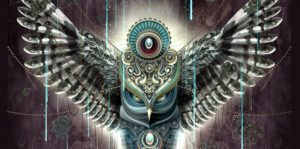 ॐ SHAMANIC YOGA
Shamanic Yoga is a very ancient yoga, has Himalayan origins and tantrika matrix, it is the yoga of the dematerialization and the personalization of the real, through alchemical practices we can find a direct connection with our true self, free from induced impediments or conditioning from the outside. Resorption, that is, we take reality and bring it back into a mandala, that is, in a well-defined structure fixed in the mind. We report everything, every person or event to its real nature of image, dream and projection. We act on the energy channels in order to awaken the force necessary to act on this visualization. Through special breathing techniques, posture and seals we act on the energies to awaken that force capable of acting on our imaginary creation.
In the regions of the Himalayas, from Kashmir to Tibet, from Ladakh to Buthan, between 700 and 1200 AD, the mysterious Śambhala lights up, like the lights of a magical and mysterious place: the voices of great masters: Abhinavagupta, Tilopa, Naropa, Milarepa, Ma Gcig, Yeshe Tsogyel, Padmasambhava, are the great founders of shamanic yoga.
THE PRACTICE ॐ
– Heating (Posture and Breathing)
– Primal Energy
– Form of the 5 Elements
– Yoga sequence
– Elements of Tantra
– Meditative resorption
– Sharing of experience
Comfortable clothing is recommended.